Covid-19 Grower Resources & Worker Safety
Please see links below for more detailed information relating to COVID-19:
1. Pre-Arrival /Arrival - HERE
Employment Development Services Canada (EDSC) webinar presentation – including guidance on;
o Pre arrival
o Post arrival
o Inspections
Frequently asked questions:
https://www.canada.ca/en/employment-social-development/services/foreign-workers/employer-compliance/covid-faq.html
2. Switch Health Guidance
SWITCH HEALTH ACCOUNT MANAGERS
Switch Health has introduced Account Managers that will be assigned to Temporary Foreign Worker employer accounts as a lead point of contact for all inquiries moving forward to ensure employers have dedicated support throughout the process.
A Switch Health Account Manager will be in contact with the account Operational Lead by email within 24 hours following the set up of a Switch Health Account.
If you have an existing Switch Health Account but do not yet have a Switch Health Account Manager assigned to you, please contact TFW-Canada@Switchhealth.ca OR call 1-888-511-4501.
ACCOUNT SET UP AND DAY 10 TEST SCHEDULING
See link below (SW Account Set Up) about how to set up an Operational Lead within a Switch Health account. This feature will allow an employer to add multiple Temporary Foreign Workers to a single account to assist in the management of all of your worker day 10 tests and results.
Each Operational Lead will receive a link to an online booking form from their Account Manager.
It is important to schedule the day 10 test as early as possible (with 48 hours of the arrival of workers- Day 2 of arrival) to ensure there are no delays in the administration of this critical test and minimize the time employers wait in a queue for the scheduling of tests. Knowing this information in advance will assist Switch Health in mobilizing sufficient resources to facilitate and process day 10 tests as efficiently as possible.
Also below you will also find additional information (SH Service Overview) about how to access all available services to support Temporary Foreign Workers including appointment booking, test administration and results management within the Switch Health Account.
Switch Health services are available in Spanish. If you require Spanish speaking supports for the administration of your day 10 test, please inform your Switch Health Account Manager at the time of test scheduling.
If you have questions about or need help setting up your Switch Health Account or setting up a day 10 Appointment, please contact TFW-Canada@Switchhealth.ca OR call 1-888-511-4501.
MOBILE TESTING SERVICES
For employers in Ontario, Switch Health is going to be providing mobile testing services to support on-farm administration of the day 10 tests, where possible. These special requests should be made when communicating with your Switch Health Account Manager. Please note: in most cases, the phone appointments/telehealth appointments will still be the most efficient method to have the tests administered quickly.
EASTER HOURS
Recognizing the importance of these critical services and the administration of day 10 tests, Switch Health will be providing supports to employers and operating appointments as usual throughout the Easter Weekend (8:30am – 6:30pm EDT, Monday to Friday and 10am-4pm EDT, Saturday and Sunday).
Please be sure to make any appointment requests for the Easter weekend no later than 6:30pm Thursday, April 1, 2021. You can email TFW-Canada@Switchhealth.ca OR call 1-888-511-4501 to make an appointment.

COURIER SERVICES
Beginning on Easter Weekend, Switch Health will have dedicated courier services operating throughout the weekends. Please indicate weekend courier needs to your Switch Health Account Manager at the time of booking your appointment. These weekend courier services will continue beyond the Easter Weekend.

SWITCH DROP BOX LOCATIONS- IF YOU CHOSE TO DROP YOUR TESTS OFF DIRECTLY TO SWITCH
• 2600 Matheson Blvd East Mississauga
• 30 British Columbia Road Toronto
• 45 Lawson Road Scarborough
CORRECT TEST LABELLING
Incorrect labelling is one of the most common mistakes resulting in delays to the day 10 test process. Below is a visual aid (Label Etiquette) to assist in the correct labelling for COVID 19 tests. Please follow instructions carefully to ensure there are no issues or delays in returning test results. Please ensure you use the label in the collection kit and write First Last Name and Date of Birth on each label, applying to label to the test tube being careful not to cover the 9-digit serial. Incorrect labelling may mean the laboratory is unable to run your specimens.
Please contact TFW-Canada@Switchhealth.ca OR 1-888-511-4501 if you have additional questions.
ADDITIONAL RESOURCES
3. OMAFRA Toolkit - HERE ('Working with farm operators to stop the spread of COVID-19 on farms')
This resource outlines your responsibilities as an employer including;
• Occupational Health and Safety Act
• Active Screening
• Cleaning
• Cohorting
• Temporary Help Agencies
4. Public Health Unit Locator - HERE
Each Public Health Unit will have specific guidance related to keeping your workers safe including requirements for requests for inspections, notification once workers arrive, and required documentation.
5. Steps to take if you have a confirmed positive case of COVID:
Ensure your public health unit is advised - find yours HERE (For Niagara the direct line is 905-688-8248 ext. 7330.)
Advise Service Canada by email - HERE
Notify WSIB (contact below) within 3 days through a PDF Form 7 found HERE (even if unclear if it happened at work or not or if the positive happens duringthe 14-day quarantine). Once the form is complete, submit it HERE.
Kendra, Stakeholder Relations Manager, is available to help you through the process including if you have positives during the quarantine period
Mobile: 437-231-5934
e-mail: Kendra_Holliday-Bryant@wsib.on.ca
Notify Ministry of Labour within 4 days HERE or by phone 1-877-202-0008. Generally, the notice should include:
o the name, address and type of business of the employer
o the period when the worker was affected
o the name and address of the worker affected
o name and address of the physician or other medical practitioner, if any, who was or is attending to the person for the illness
o the steps taken to prevent further illness
Growers are also encouraged to notify F.A.R.M.S. Toll Free 1-866-271-0862 or 905-568-4500
NOTE: If you have workers who have been advised by public health as close contact with a positive COVID-19 case and are required to self-isolate longer than the initial 14-days (or at any time during their employment), they may be eligible for income support through the Canada Recovery Sickness Benefit - HERE.
6. Worker Safety Prevention Services (WSPS):
WSPS can provide support including free review of your plans (funding until March 31, 2021) to ensure you are meeting regulatory requirements and provide additional resources found HERE.
7. Funding Programs:
Federal:
8. Posters and Templates:
9. Instructional Videos in Spanish
10. Additional links:
Resources Updated April 2021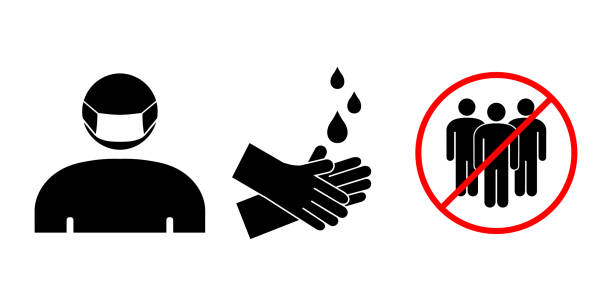 Welcome growers!
Welcome to the grower section of the Ontario Tender Fruit website. Here you'll find marketing information, pricing, contact information, newsletters and annual reports. You can also connect with your fellow growers through our online forum tool.
To get started, please sign-in above using your grower number. If your grower number does not work, please contact us at info@ontariotenderfruit.ca or (905-688-0990 ext 235) to request access.